Please join us Thursday or Friday night this week for the AHS Drama Club performance of A Christmas Carol!
Mark your calendars for the AHS Winter Arts Festival! While entrance is free, we are accepting canned goods as a donation to a local food pantry. Please come by next Tuesday to support our emerging artists!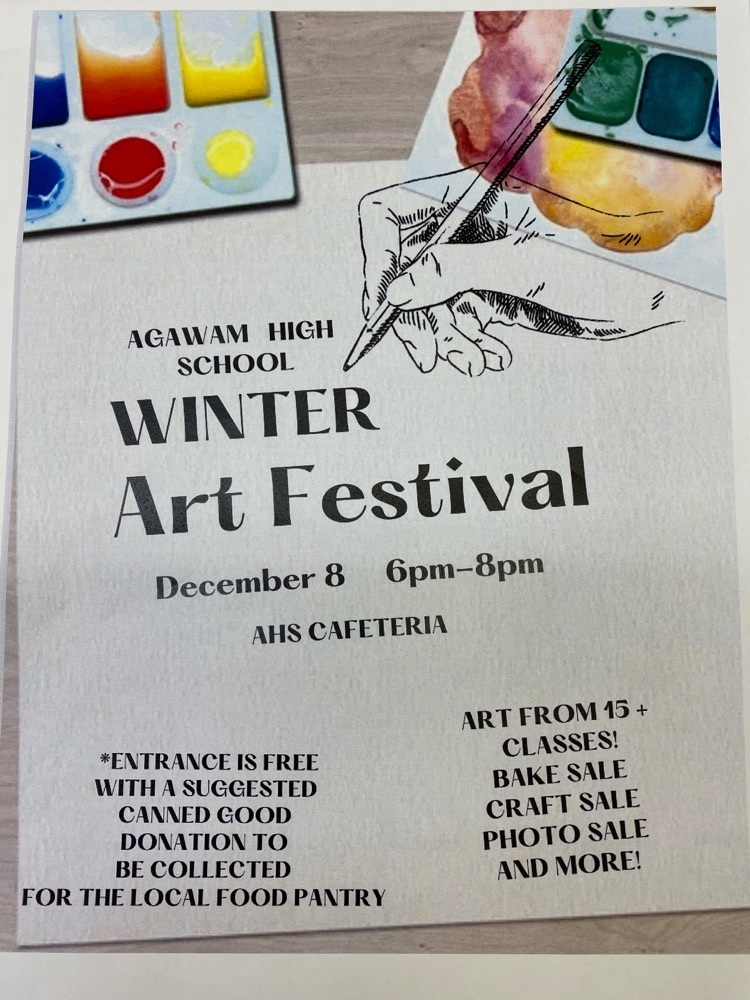 We may not have gotten the W but it was a bright and beautiful morning out on Harmon A field! Our football team played hard and we were able to honor our Athletic Director, Mr. Dave Stratton, on his last Thanksgiving day football game before he heads into retirement this spring.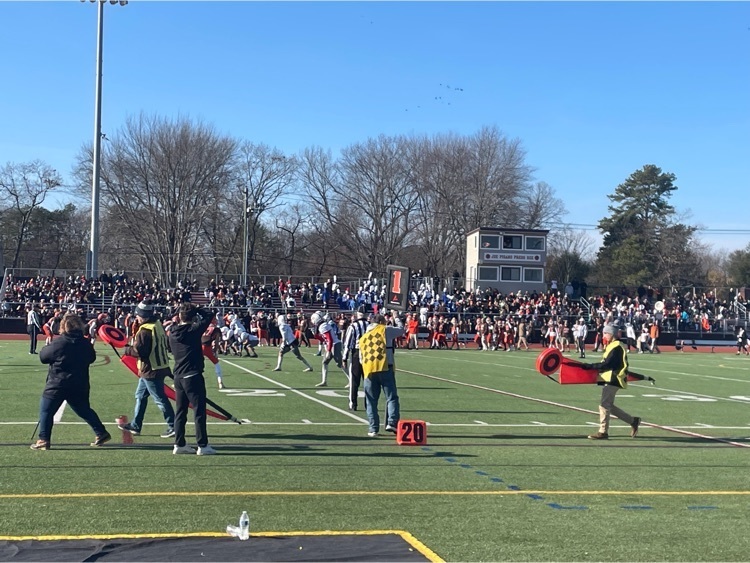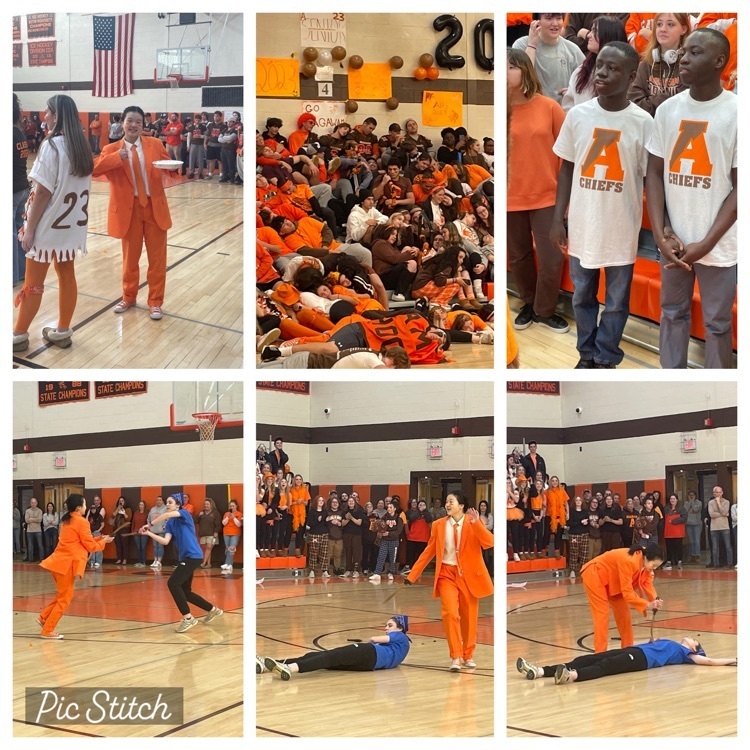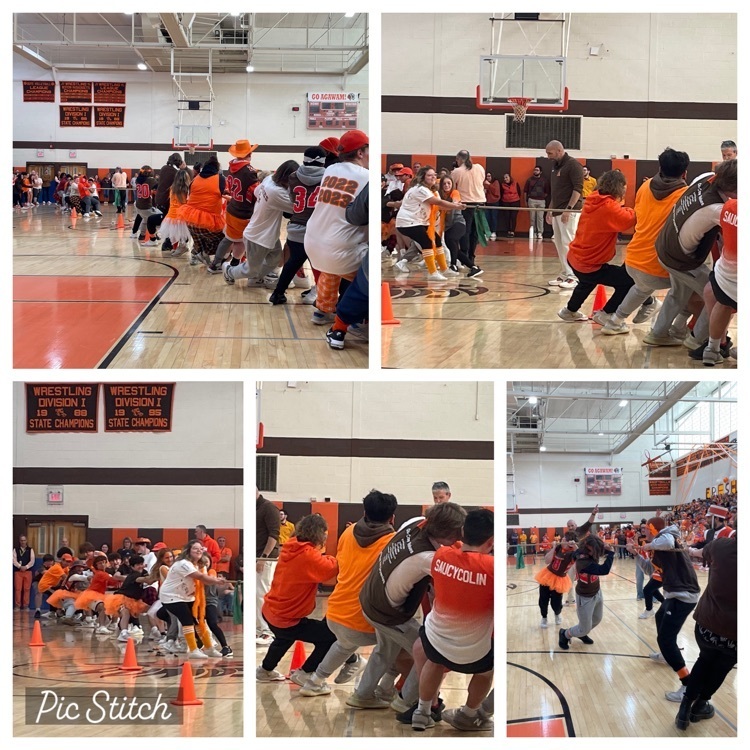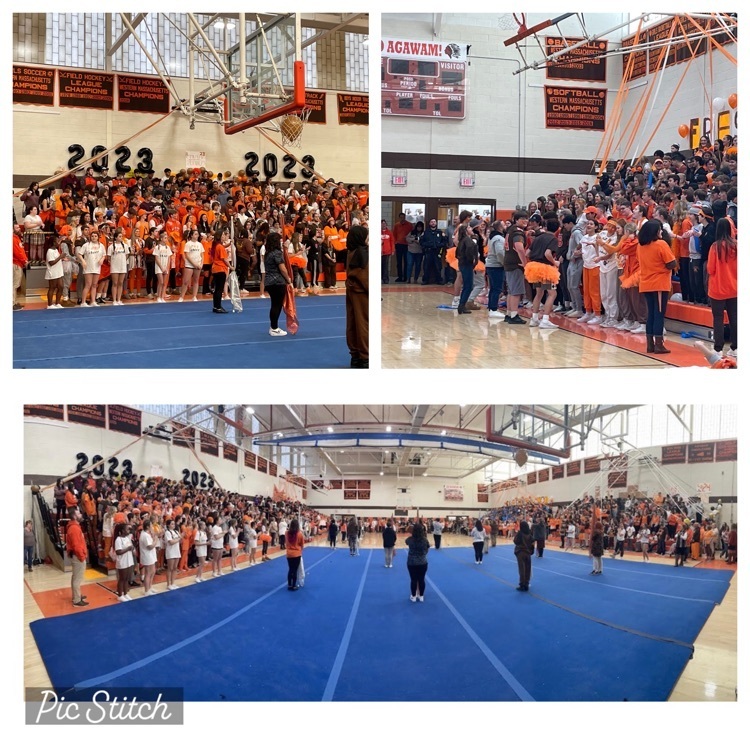 One more for Color Wars day! Ms. Waters art class brings together students from all four grades. Tomorrow, we are excited for our entire school community to come together for Orange and Brown day!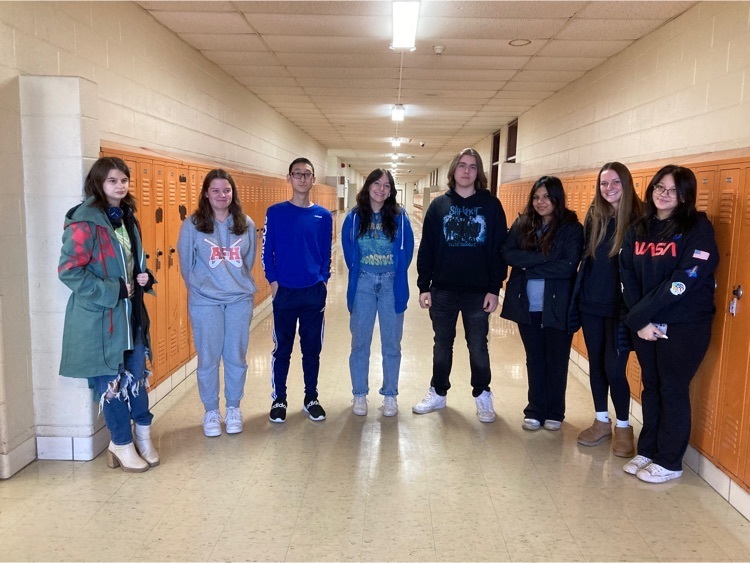 Getting close to the end of Spirit Week and what better way than to show our class pride with Color Wars! Seniors rocked black, juniors blue, sophomores gray, and freshmen green!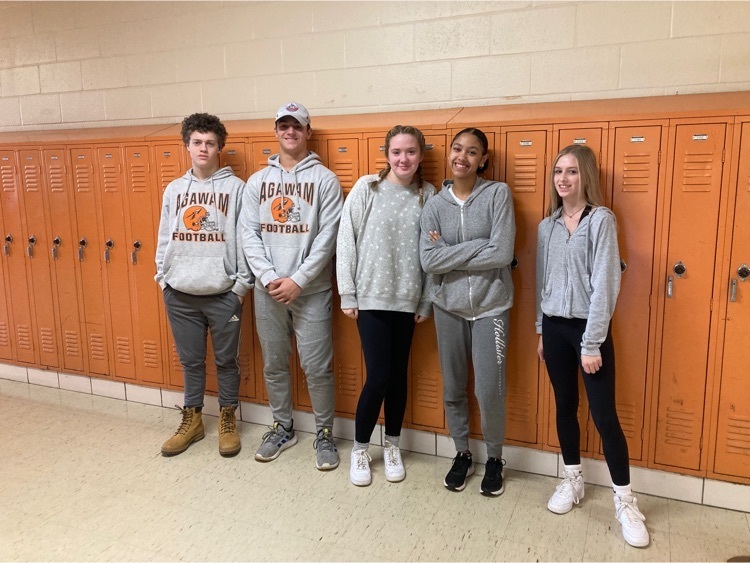 Congrats to the AHS Fall Cheer team for winning the district championship last weekend!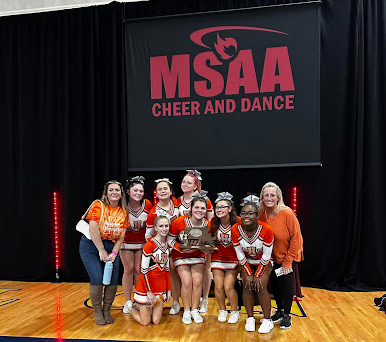 Last night the football team was honored at the Western Massachusetts Football Officials Association Banquet. Only the captains, Coaches, and Athletic Director Last night the football team was honored at the Western Massachusetts Football Officials Association Banquet. Only the captains, Coaches, and Athletic Director were allowed to attend. Today our principal got a nice surprise visit from the entire team and the coaches. Yes, it is true they all fit in Mr. Blain's office. What a great surprise… It might smell like a locker room now, but he actually loves it. Congrats to the players and coaches. Winning teams with great sportsmanship are hard to find, and Agawam can be proud that we have the right combination.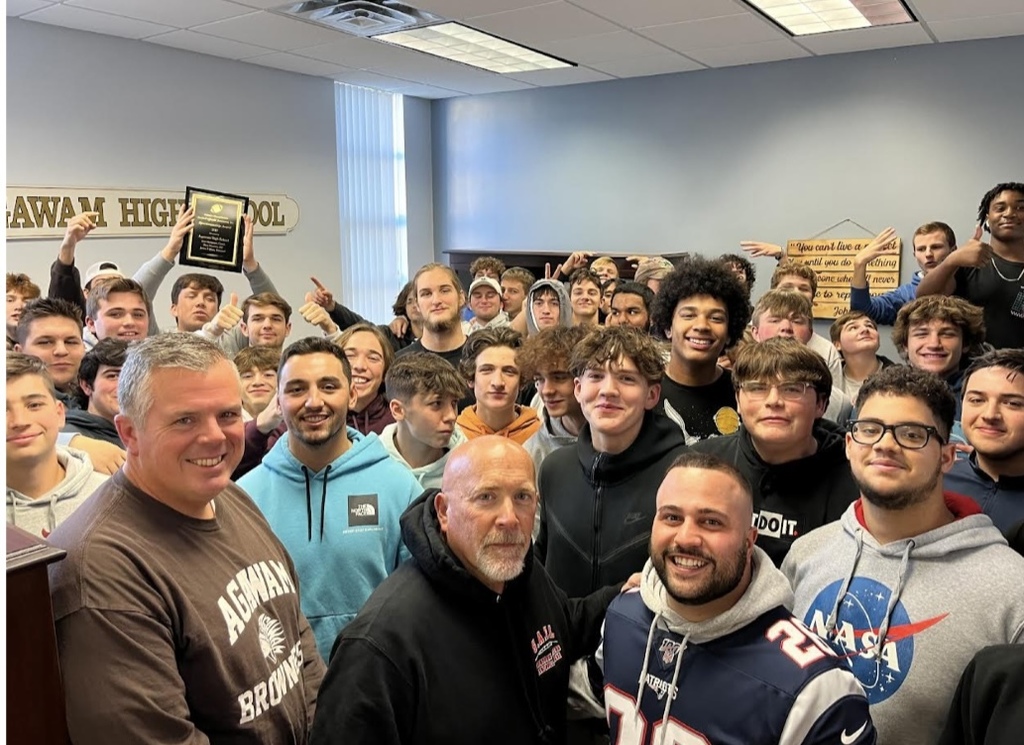 One more for U.S.A. day at Agawam High!! Hey, ECC, we're waiting… 😉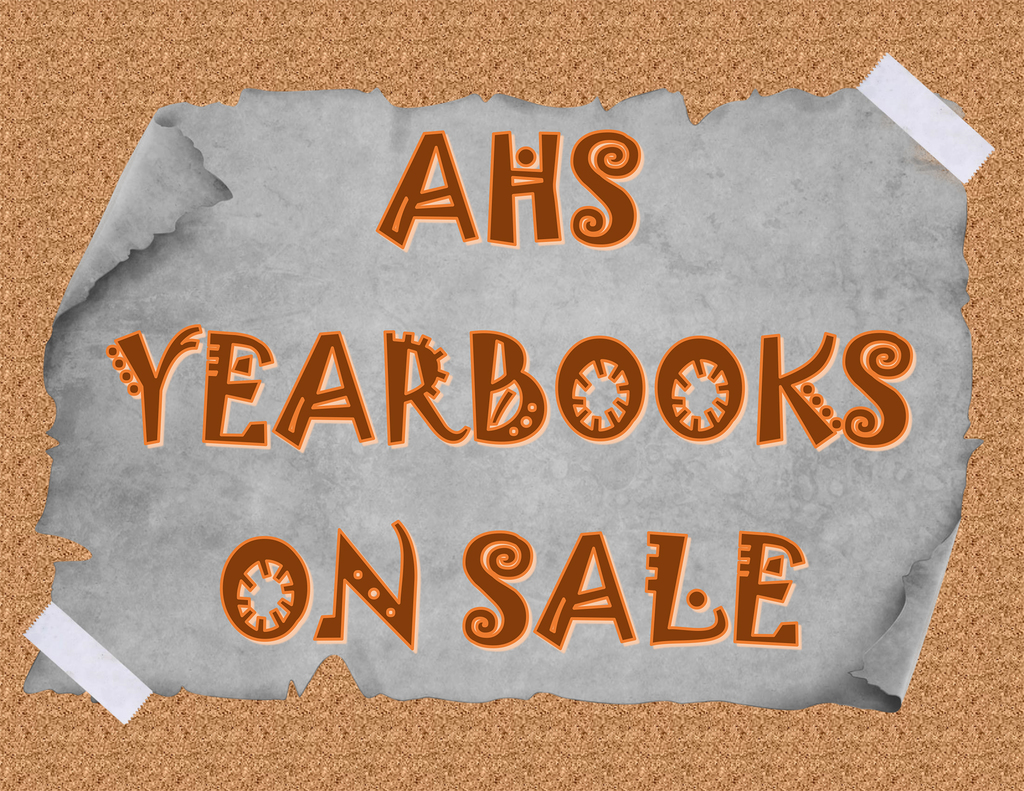 Is it a heat wave? Or are you feeling a cold front moving in? Either way, Agawam High's got spirit!! Don't forget to rock your best USA looks tomorrow!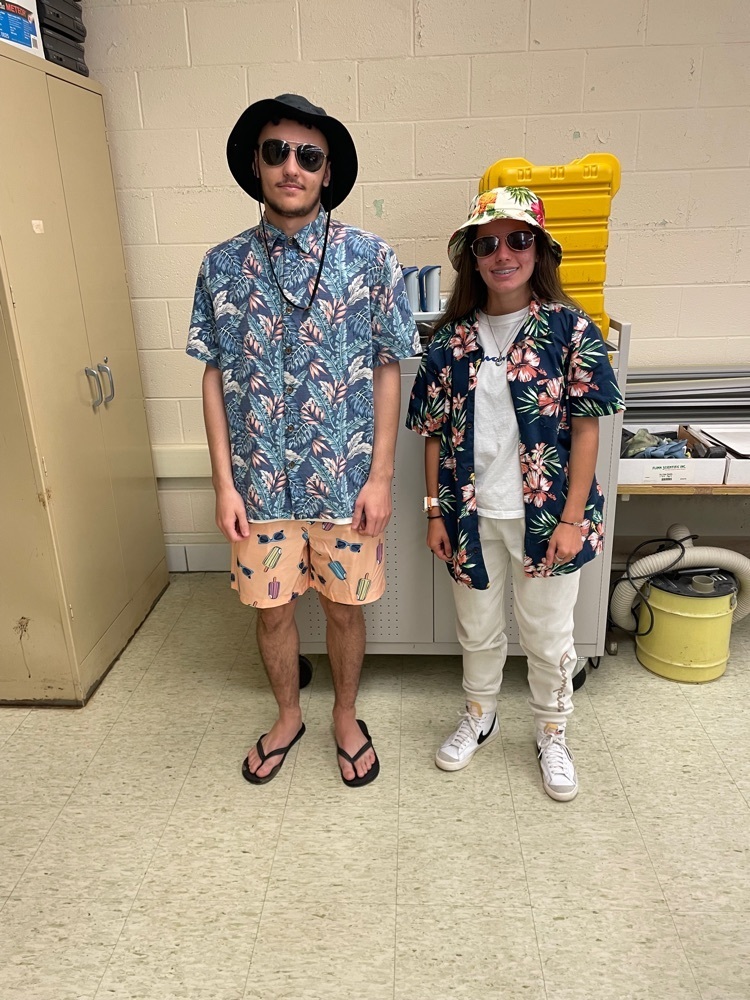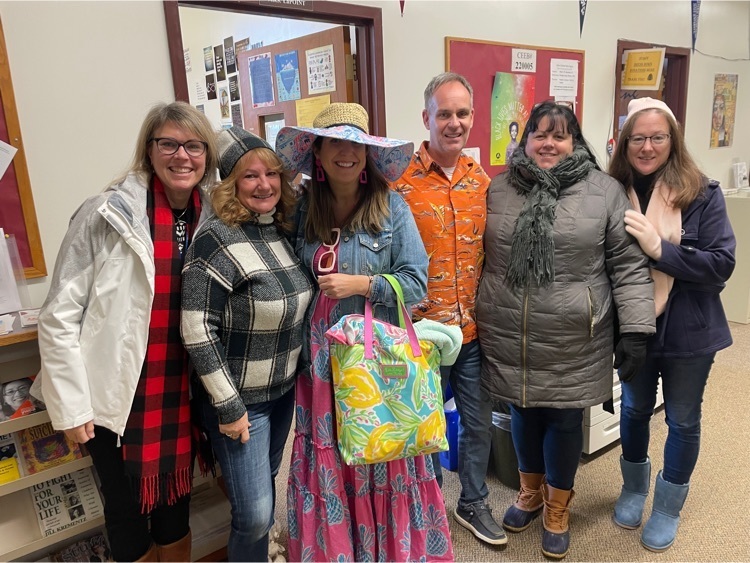 We are thrilled to share that 7 AHS students were selected to the MA Music Educators Association Senior District Festival this year. They successfully auditioned against musicians from across WMass, and will get to perform in a special concert with a guest conductor at UMass Amherst. Students selected include Samuel B, Sean C, Abigail D, William G, and Madison P, Nicholas N, and Amy V. They also looked great on Pajama Day! What awesome school spirit!

Gabe Rua and Nick Nguyen took time out of their busy schedules by volunteering as buglers to play "Taps" as part of Granger School's Veterans Day celebration yesterday. So many of the veterans went over to shake their hand and say thank you to the boys. Thanks to Gabe and Nick for being a big part of what makes AHS such a special school.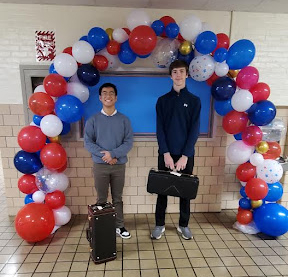 Fall Concert The fall concert performance was held last Thursday. Our Percussion Ensemble, Concert Choir, and Wind Ensemble were as usual… outstanding. All of the selections were amazing!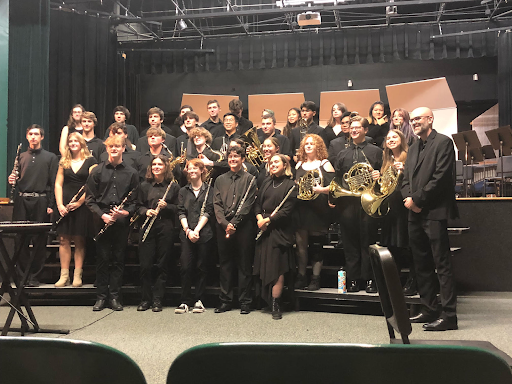 SPIRIT WEEK is back to Agawam High next week! Starting Monday and going through Thanksgiving, we want to see your best themed outfits! We'll be posting some of the best, funniest, and most creative every day.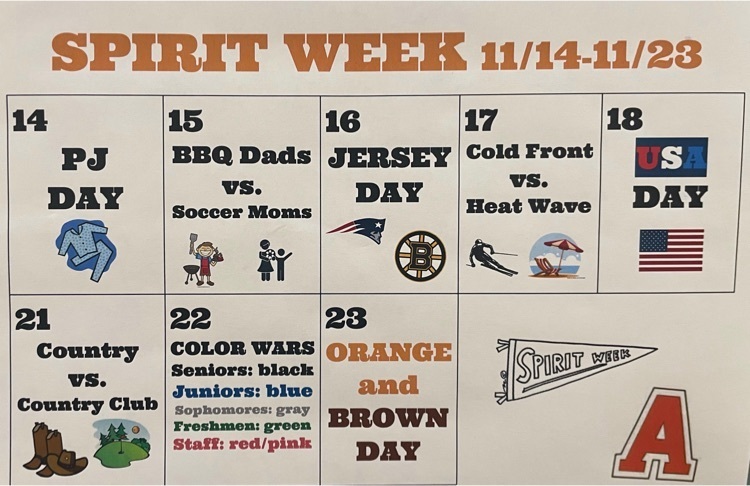 It was an exciting game as Agawam defeated Longmeadow 19-18 in the final minutes of the game! Awesome win, boys!

SAVE Club Used Toy Drive We will be collecting the week of the 28th of November to the 2nd of December. The drive itself will be on the 3rd of December at the Agawam Public Library and people are welcome to shop from 10 AM until 1 PM.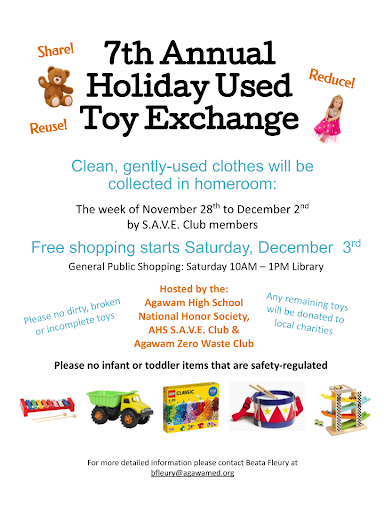 Kindness Week! The week of November 7th - 11th, Peer Mediation and Helping Hands will be running Kindness Week. Throughout the three day week, there will be a table outside of the cafeteria during all three lunches for students and teachers to share some kind words. On Wednesday November 9th, students are encouraged to wear blue in support of spreading kindness throughout the community. Please reach out to Sra. MacDonald or Mrs. Johnson with any questions.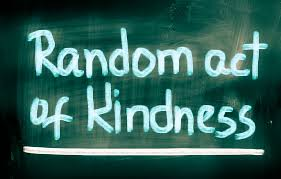 10th and 11th grade US History students enjoyed a beautiful day walking the Freedom Trail in Boston!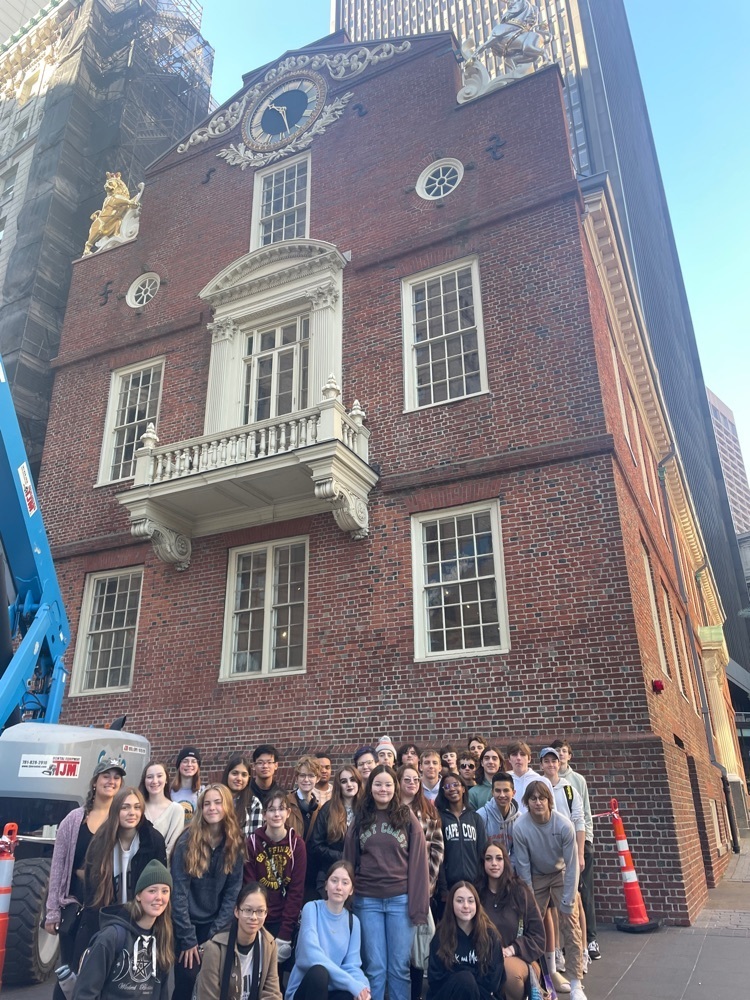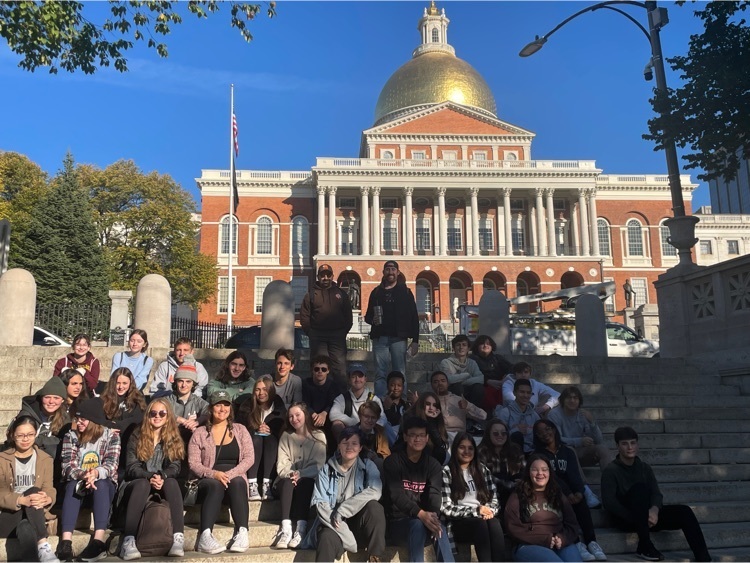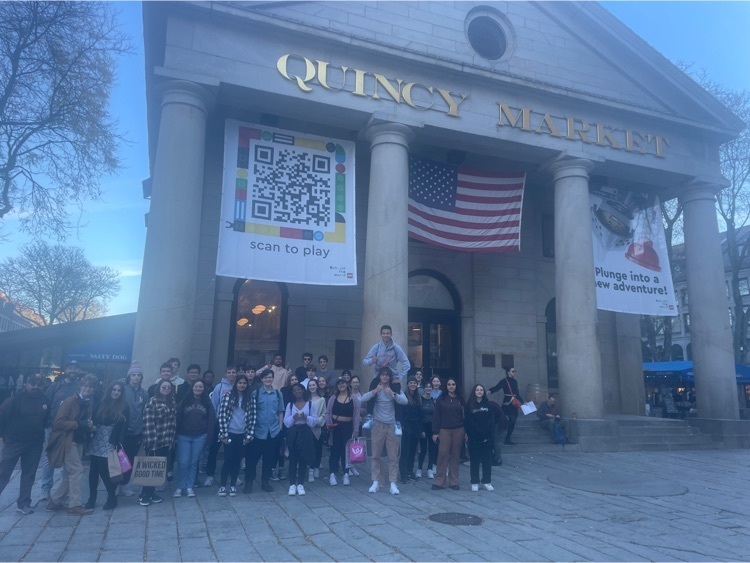 Best Buddies Hosted a Pumpkin Painting Event after school on Wednesday in the Cafeteria. The turn out was fantastic and the pumpkins came out great.